Yes, I'm Happy!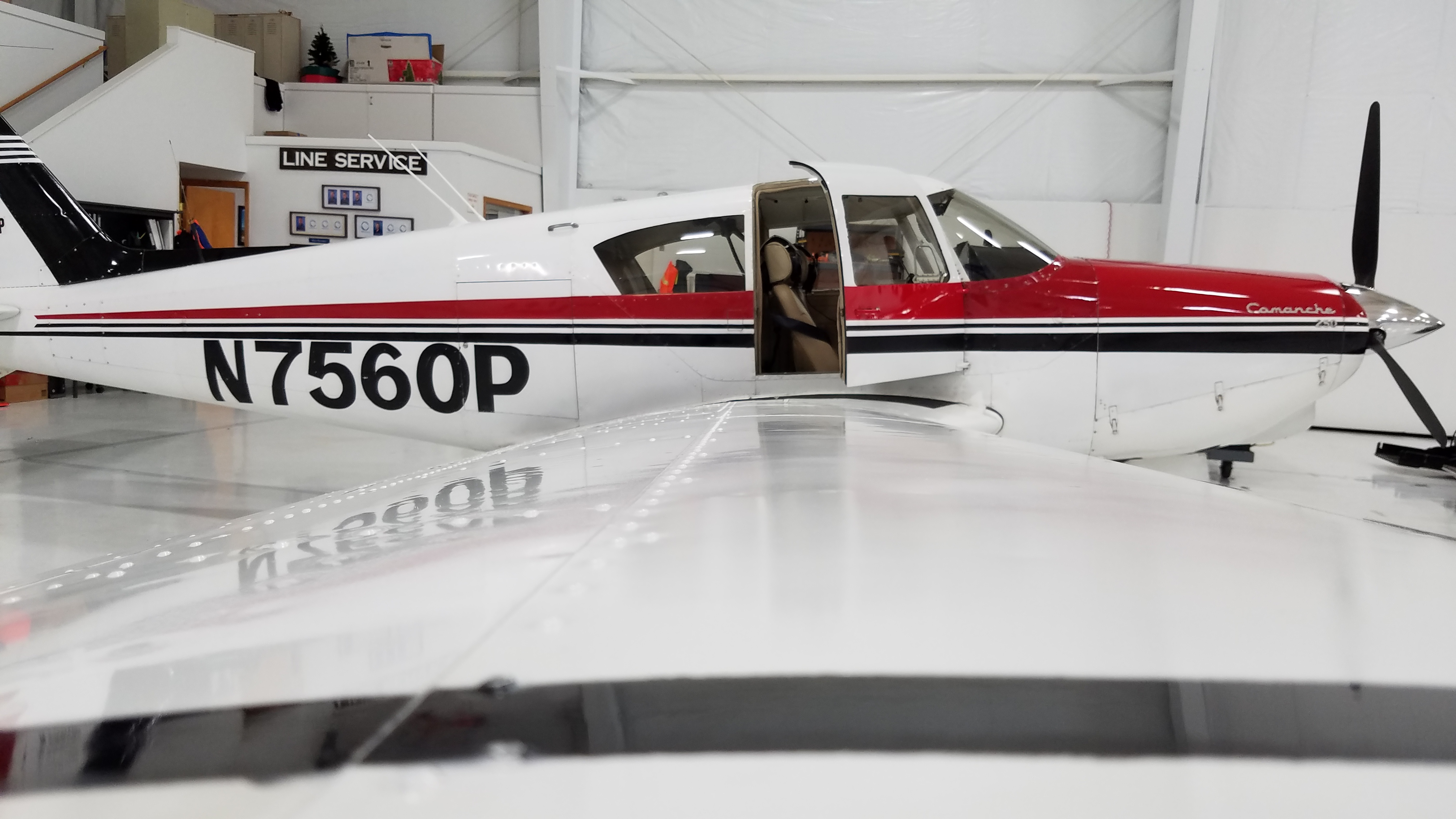 Don't know what to get your Dad for his birthday? My Daughter and Boyfriend got me a plane detailing service from Global Aviation. This is what my 1961 Piper Comanche PA24-250 looks like after Global Aviation did their magic on it. What an awesome job and a perfect gift for someone who has everything he wants, except for that jet setting in the background!
Globals Proprietary Polishing
Global Aviation uses a multistage proprietary polishing technique with special tools to remove the oxidation and scratches from the paint. They then apply a sealant to protect the paint. The sealant is meant to last 6 months to a year, depending on use and if the aircraft is hangared or not.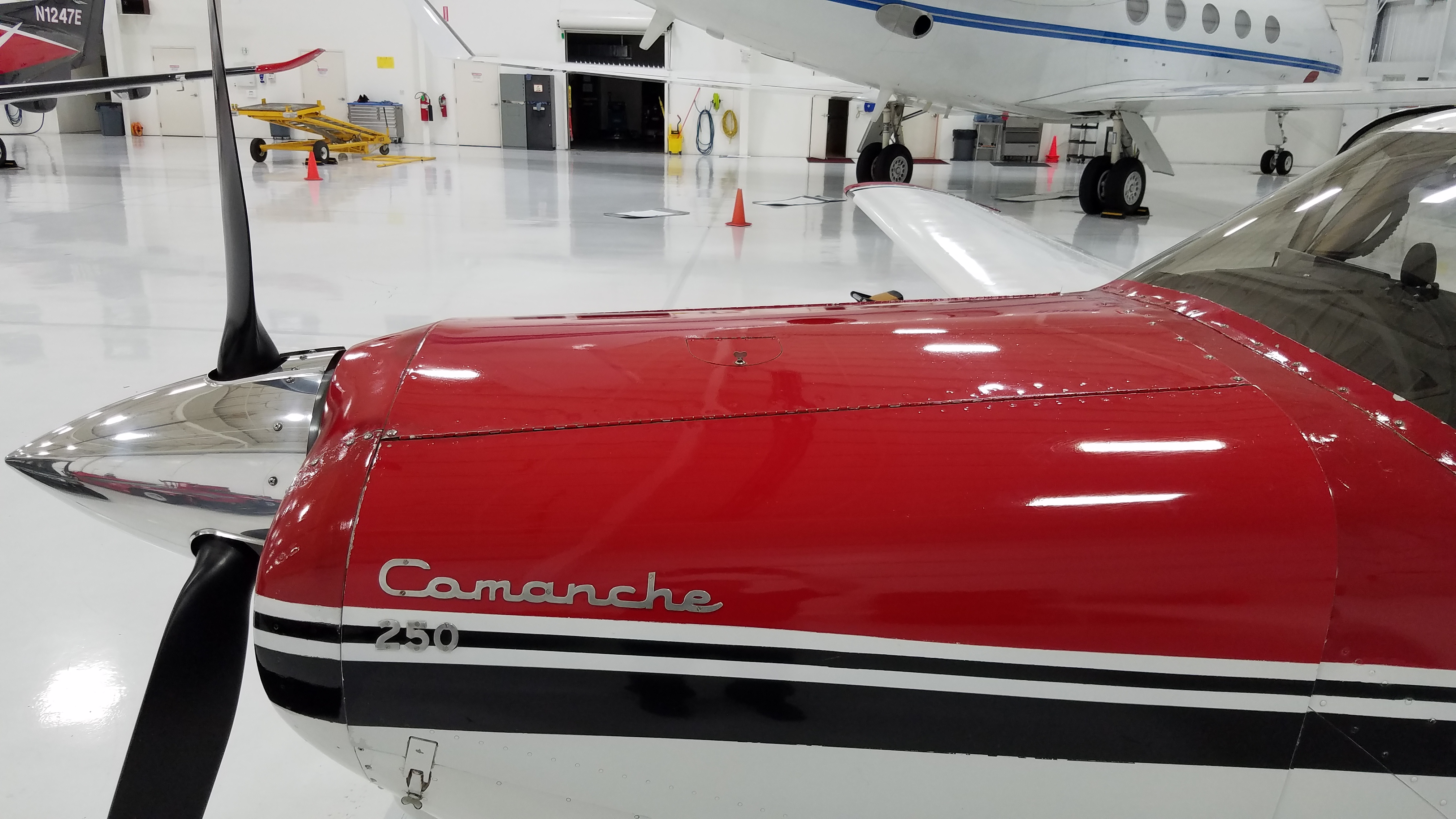 Global performed the following services

Wet wash and degrease exterior.
Detail cleaned wheel wells.
Polished spinner and propellers.
Polished exterior paint.
Sealed/Waxed exterior paint.
Interior leather treatment.
Detail cleaning of interior.
The interior of my aircraft looks spotless. They did a great job with aviation approved cleaners. Global Aviation also cleaned the leather with industrial leather cleaner and applied a couple coats of leather sealant to protect the leather.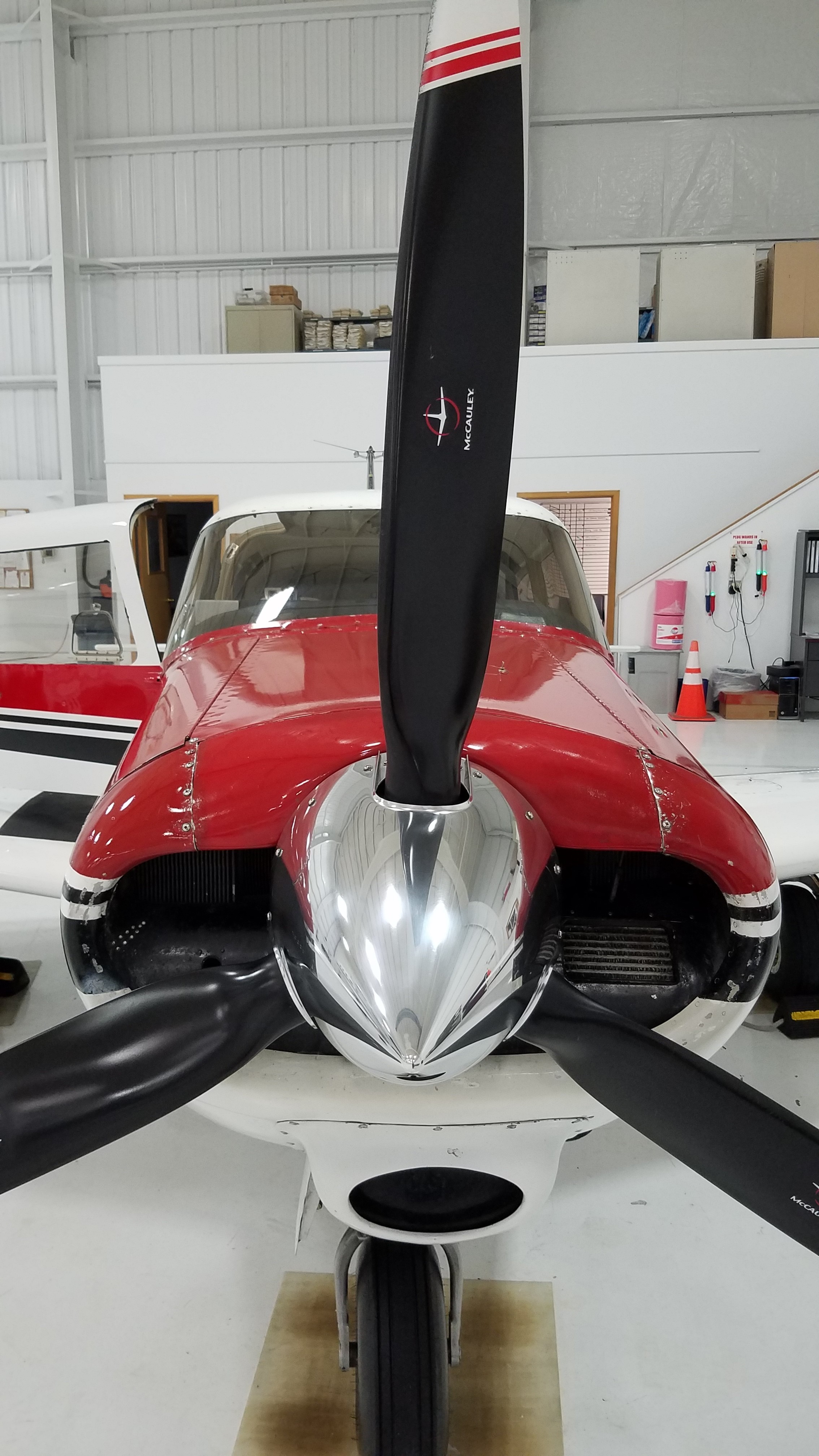 Left Side View.
It is recommend having the aircraft rewashed and resealed every six months to maintain the condition of the paint.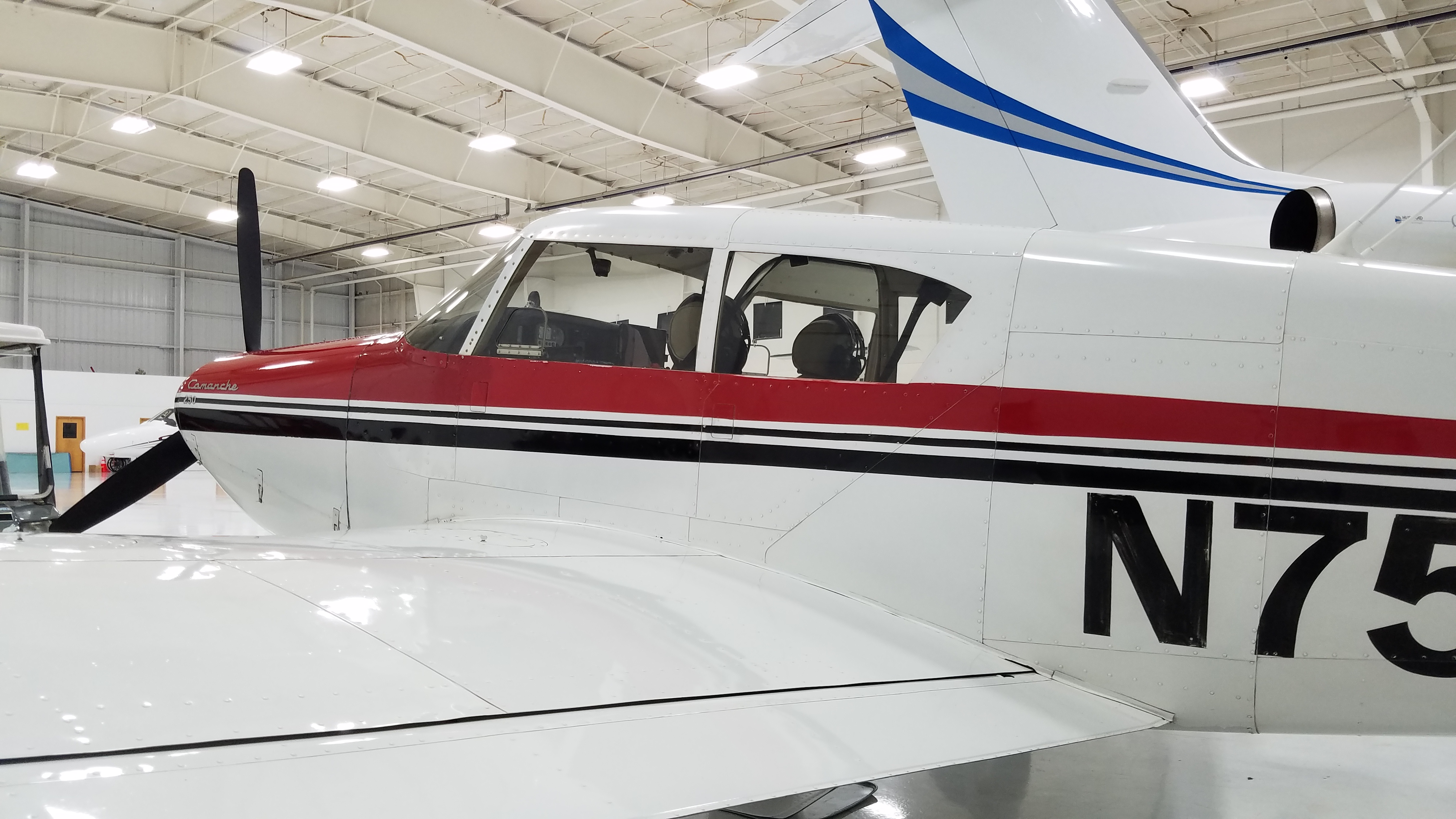 The Undercarriage Looks Amazing.
Global Aviation also detail cleaned the gear wells with aviation approved cleaners. I haven't seen it this clean before, it is truly amazing how it has been transformed and life added to the paint job.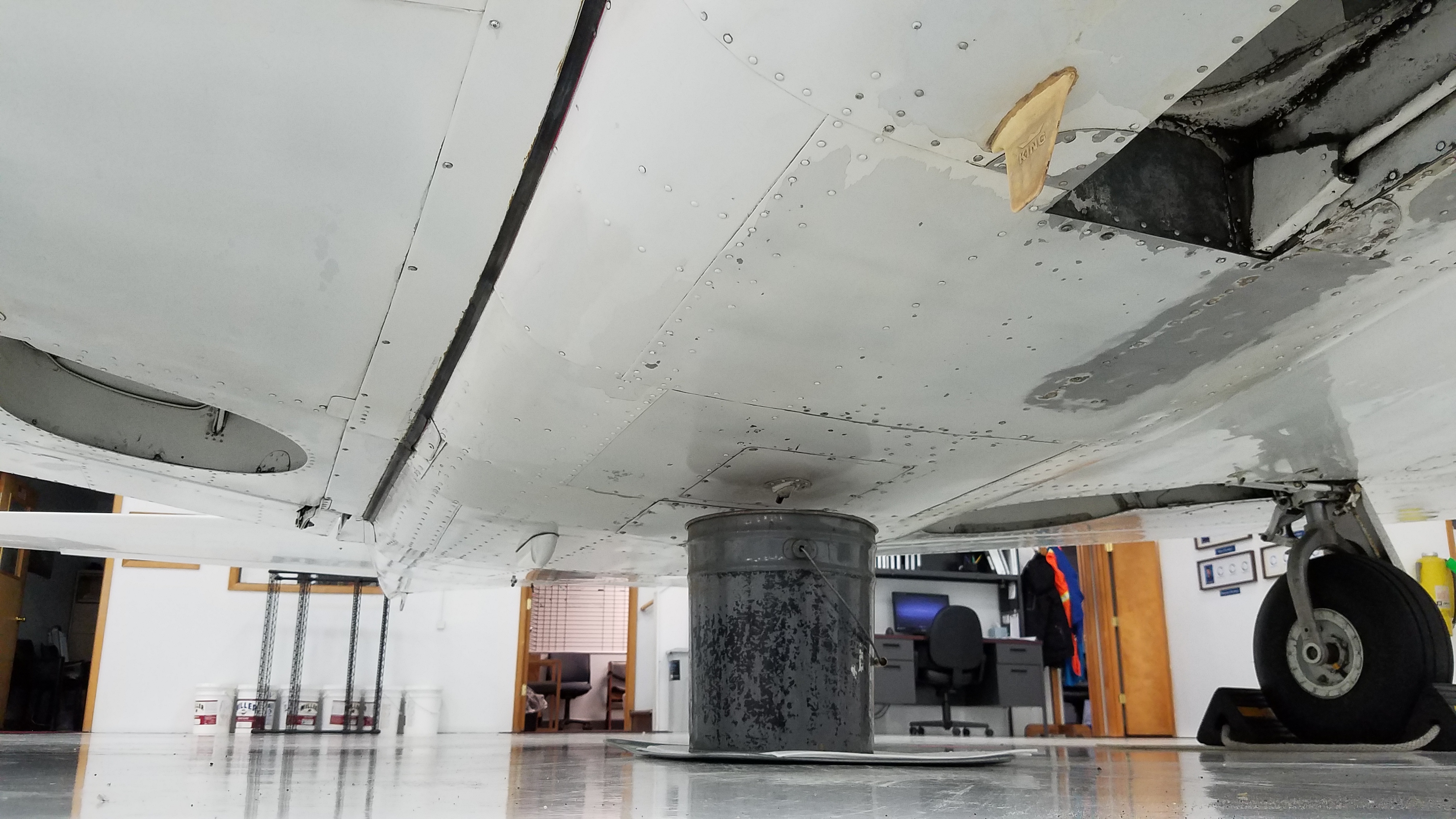 Wings with no more Gas Stains
.
There used to be nasty gas stains coming from the filler compartments that I thought would never be removed. I can't even see a trace of the old stains.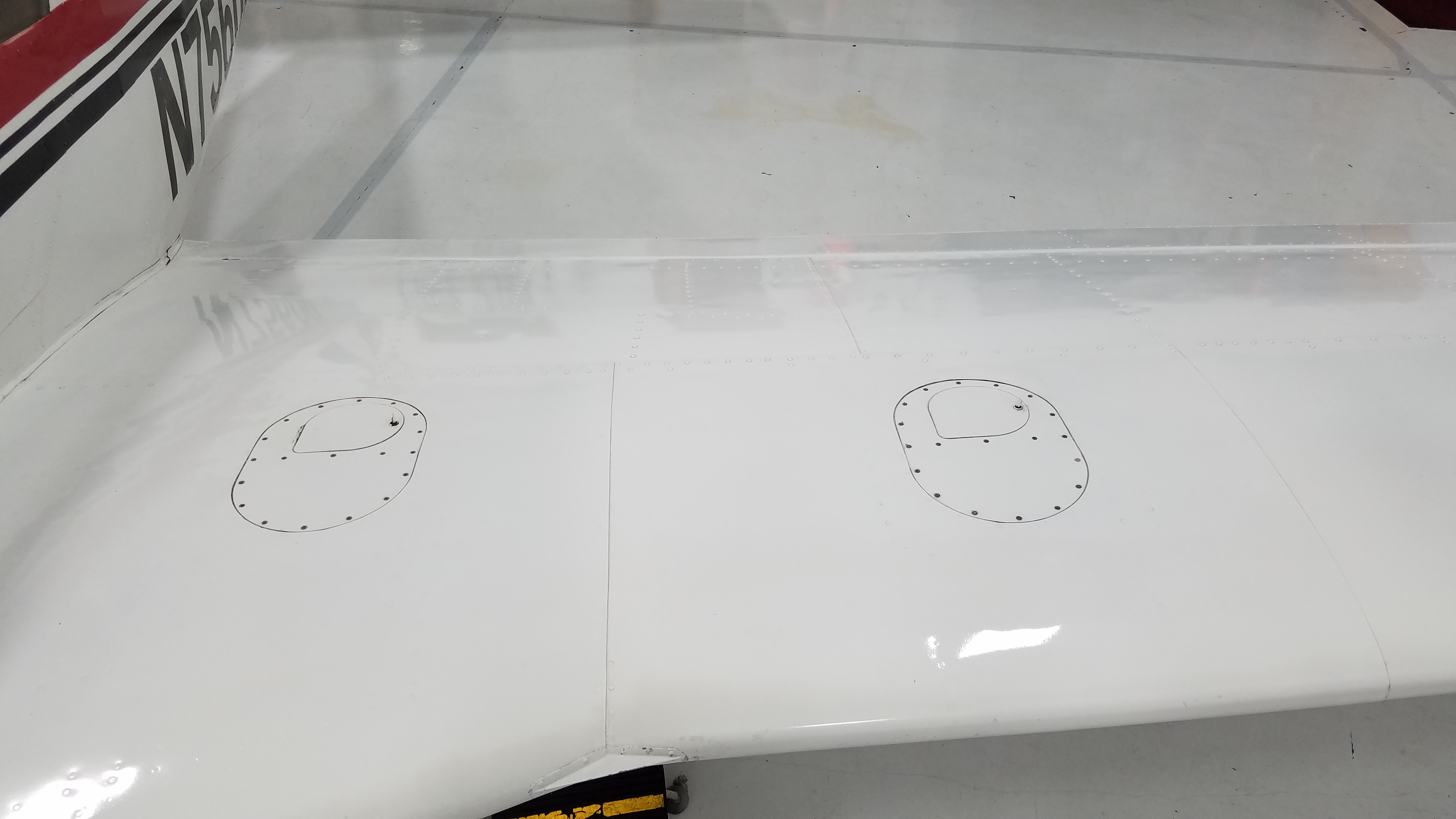 Check Global-Aviation for yourself
Find out more at Global-Aviation's website: www.flyglobalnow.com or download the Aircraft Detailing Flyer here.
Check out some of these before and after photos.